Company Management
Ruth Shrairman - President & Chief Scientific Officer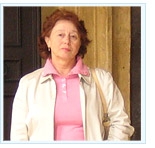 Ruth is co-founder of VeriFax Corporation and its subsidiary, iNeuroskill. Ruth has accomplished significant research in theoretical Computer Science on design of algorithms and advanced data structures. Ruth has also been a member of the Association for Computing Machinery, ACM and a member of the International Graphonomics Society, IGS. Ruth is also an inventor and co-founder of Verifax Biometrics, a biometrics company involved in the development of a dynamic signature verification technology.
Ruth holds M.Sc. and Ph.D. in Computer Science from the University of Colorado, Boulder. Ruth also holds a M.Sc., Summa cum Laude, in Control and Optimization from the Moscow Institute of Chemical Engineering.
Alexander Landau - VP of Research & Development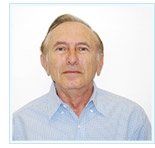 Alex is co-founder of VeriFax Corporation and its subsidiary, iNeuroskill. Alex was one of the Principal Investigators responsible for the design of control systems and reliability analysis for the Russian Space Program called "Earth - Moon". He has extensive experience in developing telemetry control systems for spacecraft electro-chemical generators. He served four years as Manager of the Avionics Systems Department at the Israel Aircraft Industries, Ltd. Alex is also co-inventor of Dynamic Signature Verification technology.
Alex holds a Masters Degree in Control and Optimization from the Moscow Institute of Chemical Engineering as well as a Masters Degree in Mathematics with emphasis in Mathematical Logic from Moscow State University. Alex is the author of ten publications, including 6 patents.
Danny Landau - VP Business Dev & Operations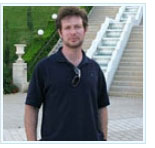 Danny has been responsible for overseeing the development of the Neuroskill application as well as spearheading its future commercial release. Prior to working in management and business development in the Biometrics domain, Danny also worked for several years in equity & options trading.
Danny holds a BA in Mathematics & Psychology from the University of Colorado at Boulder. Danny also holds an MBA from Columbia University.
Board of Directors
Company Board of Directors is made up of successful and experienced professionals in Technology, Business, and Clinical practice who define the strategic directions of the company. Bill Jacobson, George Morgenthaler and Dr. Chris F. O'Brien, along with the founders, serve as the Directors of the Board.
Mr. W. Jacobson is Managing Consultant at Abilita Telecom Consulting and ex-VP Marketing of US West. Bill was previously a co-founder of a successful telecommunication company and helped three start-ups build $100+ million businesses. He is advising the company on marketing strategies.
Dr. G. W. Morgenthaler, Ph.D. is a retired VP Martin Marietta Aerospace and Martin Marietta Aluminum Companies. He also headed the State of Colorado Super Conducting Super Collider Project. George holds advanced degrees in Mathematics, Physics, and Management Sciences, and is a Fellow of three astronautics scientific societies. He is a Professor Emeritus at the Department of Aerospace of University of Colorado. Dr. Morgenthaler is advising the company on technical matters and business direction.
Dr. C. F. O'Brien, M.D. is Chief Medical Officer at Neurocrine Biosciences responsible for clinical development and medical affairs. Dr. O'Brien has participated in more than 100 clinical trials and authored more than 75 publications in the neuroscience literature. In the past, Dr. O'Brien held positions at Elan Pharmaceuticals and Prestwick Pharmaceuticals, and served as Medical Director with the Colorado Neurological Institute and Medical Director of the National Parkinson's Foundation Center of Excellence. Dr. O'Brien is advising the company on medical applications of the Neuroskill device and design of clinical trials.